This blog post was inspired by "Dear Friend, Sorry Not Sorry for Declining Your Invitation During This Season of Life." Thanks to Casey from Etched in Home, for writing something that made me want to hop on my computer and write my own version.
---
I can't take my kid most places. I really, really want to. But I can't.
If you knew me before I became a mom, you know how true the latter statement is. You might even recall that I swore I wouldn't be one of 'those moms,' the ones who disappear off the face of the planet until their last kid turns 18. (And if you are one of those moms, I totally get it now. So please don't be offended by my pre-kid naivety).
Anyone who knows the story behind AllergyBites knows that I was also planning to raise an adventurous little foodie. Bringing Up Bébé was my bible. My hubby and I were hell bent on lugging the little guy to all of our favourite restaurants and, get this, we were sure he'd enjoy the experience as much as us. (Because my kid would have the palette of a chef by his 1st birthday, and he'd never ever have a temper tantrum in a public place.)
LOL, past me, LOL.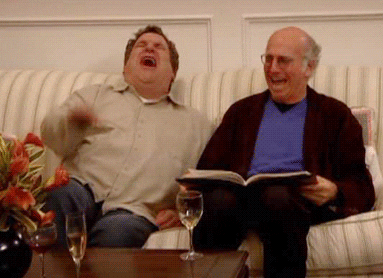 But all those wonderful excuses to get together even after you have kids—all those parties and potlucks and BBQs and picnics—pretty much none of them are safe for my son.
There's this thing about having a kid with food allergies. My son could actually die if he accidentally ingests one of his allergens. And an allergen could be as invisible as a "may contain" warning or as small as a crumb.
Add to that my kid doesn't have just one food allergy, but 5. Now consider that one of his 5 allergies (sunflower) is not considered a priority allergen. Why does this matter? Well, this means that sunflower does not appear in allergen statements and can hide behind vague terms on ingredient lists. And the worst part? Sunflower is a common ingredient in most "allergen-free" stuff.
If you haven't figured it out by now, life can feel pretty scary.
Now if you're lucky enough not to have a child with food allergies, you may think I am overreacting, over-protective, or just plain paranoid. If that's the case,  I'm sorry that you feel that way. Maybe it's time to reach out, ask me a bunch of questions, and get a better understanding of what life raising a child with multiple food allergies is really like.
If you already do make an effort to understand and include us, I thank you from the bottom of my heart. You are what good friends are made of.
If you have a child with food allergies and you feel the same way I do, let's hang out more! There's no need to do this whole allergy parent thing alone.
"Going places is hard right now," says Casey.
Yup, agreed 100%. But in my case, it will continue to be hard for the remainder of my child's life. Sure, he'll grow out of putting random things in his mouth (terrifying!), but that'll be right around the time that he'll start to understand that he can't eat what everyone else is eating. He'll start to feel excluded. And different. And sad. The truth is, I'm not looking forward to going out then either.
So, please dear friend, don't be offended if I opt out of more of your events than I attend. But even more importantly, please don't stop inviting me. I need to know that you still care, that you haven't given up on our friendship. Know that I so badly want to pack my family in the car and join you, and that maybe one day it will get easier and I'll start to show my face again. Right now, it's just a bit scary when I don't know what you're serving, or what ingredients you'll be using, or what kind of "may contain" statements are on the products you buy.
Maybe one day, when he's older, he'll be okay with being the only one eating that safe cupcake while everyone else eats a slice of the birthday cake. Or maybe one day, you'll ask me what we need in order to feel safe enough to RSVP with a 'yes.'
Until then, my friend, I'll see you on Facebook. Or Instagram. Or WhatsApp.  😉
---
This post was written by AllergyBites founder, Kathleen O'Hagan. Kathleen is a writer, a foodie, and the mom of a toddler with multiple food allergies. She loves seeking out accommodating eating spots and sharing them with the food allergy community. Want to help make a difference? Contact Kathleen about volunteering for a food allergy fundraiser she is organizing.
---
Friendly. Supportive. Encouraging.
Want to join a community of like-minded food allergy folk? Join the AllergyBites Community on Facebook.